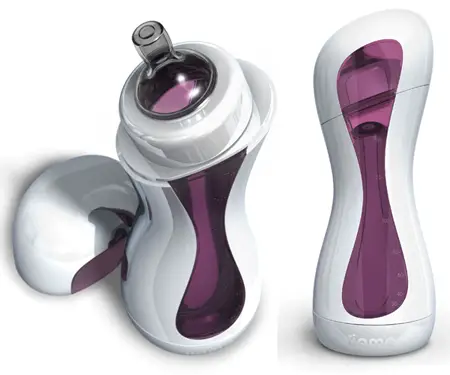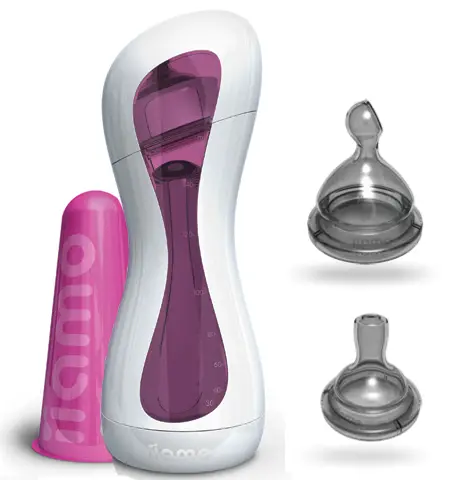 iiamo Self Heating Baby Bottle is the only baby's bottle in the world that will warm up to 180ml of milk to a recommended 37°C in only 4 minutes. And the cool thing there is no need for any electricity, perfect for techie-mom that's always on the go.
Iiamo is a brilliantly designed
baby feeding bottle
by Karim Rashid, which is the first baby bottle featuring a unique self heating mechanism.
Iiamo
feeding bottle includes a disposable heating cartridge that is able to heat the milk up to 37 degrees in just four minutes. The main ingredients of this organic cartridge are salt and water, thus you will not have to worry about the hygienic issues for your kids. This useful gadget will provide you easy access to warm milk whether you are on the plane, in your car, at the beach, café or park.